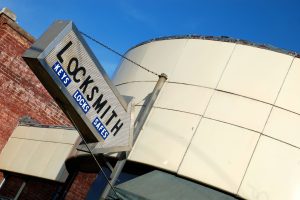 There are various circumstances when one requires services of a locksmith. This can be either an emergency rescue or normal circumstances like when you move into another apartment. Regardless of the circumstances, it is important to make sure you hire a locksmith who will offer excellent services and to your satisfaction. In this article, we review some of the factors to consider when hiring a locksmith company.
Reputation and Licensing
To begin with, the reputation is the most important factor to consider. Are you hiring a person with a criminal record? Is the locksmith company you are about to call licensed? The locksmith license acts as an accreditation to prove that the company you are hiring has a good reputation. It is also good to check the online reviews to make sure the company has a positive reputation. Whenever customers are satisfied, they will give a positive review to the company that served them. If you realize any negative comments, shy away from hiring that company.
Hire a Locksmith Company with Modern Equipment
The locks technology has evolved over time. This means that the equipment required to unlock a modern lock should be compatible. Not all locksmith companies have the latest equipment. It takes a company that is committed to offering excellent services like Locksmith Los Angeles to invest in modern equipment. Therefore, avoid hiring small-scale companies that lack when it comes to equipment. Only hire the companies with the best equipment.
Consider the Pricing Model
The locksmith companies charge different prices to offer their services. You want to make sure the amount is affordable. Therefore, you might consider getting a quotation from several companies to compare the total cost. Contact Locksmith Los Angeles for a free quote on the services we offer. We will be glad to serve you with the best services at affordable rates.
Reliability and Availability
A locksmith company should be highly available and ready to serve you anytime. You never know when you will be locked out of your house. Therefore, contact a locksmith company that offers 24//7 services. This is a company you can contact at any day and any hour including at night. Locksmith Los Angeles offers 24/7 services to their clients and therefore you can call us anytime.
Insurance and Bond
Does the locksmith company offer you an insurance package in case of damages? It is important to ensure that the company you hire can be able to compensate you in case of uncertainties. This is why you need to hire an insured company that guards against any uncertainties.
Those are some of the critical factors to consider when hiring a locksmith company. In case you require an emergency rescue or a company that you can count on anytime, Locksmith Los Angeles should be your preferred choice. Call us today.