If locksmithing is a career you are interested in pursuing, then it is important for you to begin by evaluating what you need to do to qualify. One of the qualifications is to seek certification, a locksmith's license, and bonding. To begin the certification process, you have to first seek training and some practical experience. A Certified Locksmith is also referred to as a CRL (Certified Registered Locksmith). A CRL level is one of the three possible certifications that locksmiths wish to achieve.
The Qualifications and Levels
Then we have the Certified Professional Locksmith and a Certified Master Locksmith. To obtain the CPL level, one needs to obtain the CRL level first. So what exactly do you need to achieve this critical CRL qualification? To begin with, you have to pass mandatory categories and two elective categories. Once you complete these categories, you are then offered a certificate by Associated Locksmiths of America (ALOA). The institution in which you undergo training has to be an ALOA approved training institute. So which are the ten categories that you'll have to complete? These include the following: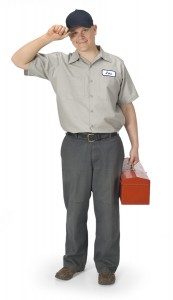 1. Codes and Code Equipment
2. Key Blank Identification
3. Cylinder Servicing
4. Key Duplication
5. Key Impressioning
6. Professional Lock Opening Techniques
7. Lockset Functions
8. Basic Master Keying
9. Lockset Servicing
10. Cabinet Furniture and Mailbox Locks.
Once you have completed these categories, you need to take a combined written exam and score at least 70% in the test. After achieving this minimum requirement, you will then need to pass elective categories.
Licensing Requirements
Once a person has undergone the training program, the next step is seeking a license. Consider that to offer the services, you will need to access people's homes and businesses. Some of these are confidential places. Therefore, you have to seek a license to prove you are a trusted, certified locksmith service provider. In some states, it is mandatory for locksmiths to pass criminal history background checks. This is a requirement for you to pass the apprentice licensing stage.
In addition, a locksmith might choose to undergo voluntary training which offers additional training and experience. With this additional training, the locksmith will then become a qualified locksmith who can compete in the marketplace.
Certified Locksmith Program Duration
The duration required to become a professional locksmith varies. It largely depends on the commitment you have towards the program. There are some voluntary programs that will take few months to complete. Then, you need on the job training which takes additional months or years to complete.
Do you aspire to pursue locksmith training? If so, you need to ensure you choose the training institute carefully. Then, you should make sure you join a reputable firm to gain on the job experience and improve your skills.