24 Hour Locksmith Services in Los Angeles
Locked out? Lost keys? Call OnTime Locksmith
OnTime Locksmith Los Angeles
OnTime Locksmith brings one of the most reliable locksmith services in the city of Los Angeles. Apart from being highly reasonable, our services are also available 24/7.
No other locksmith in Los Angeles is as responsive as OnTime Locksmith and we make sure that we are on call throughout the day and night.
Your security is highly sensitive to us and we understand that anyone could need us at any time.
We take immense pride in providing exceptional services to Los Angeles residents which range from the highly skilled residential locksmith services to professional, corporate and commercial locksmith services.
We make sure that all of our professionals are fully licensed, insured and also utilize the best knowledge and insights of their job. For more awesome locksmith services, check out our friends at Locksmith Los Angeles.
OnTime Locksmith technicians are capable of providing you the simplest house locksmith services. These services are necessary nowadays with rising burglaries and house thefts.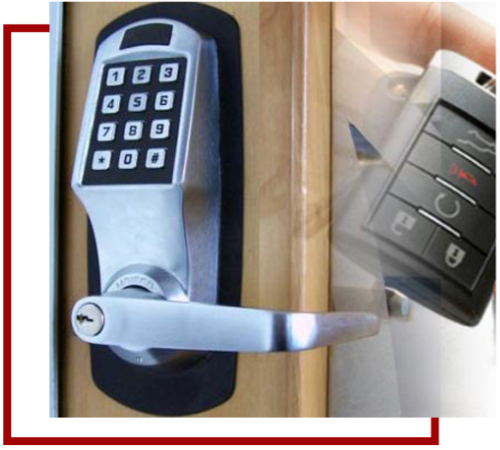 We also provide our clients with best-in-class Service fixing broken locks and jammed lock extraction services.
Our service is available to you within a few minutes of your call wherever you are. Regardless of your locked automobile or locked safe, we will reach out to you and serve you immediately.
We also provide our services to install new locks and security safes if you move to a new house or need a new security system.
Our residential locksmith services will make sure that you have the most unique lock system in all of Los Angeles. Which we guarantee will be utterly impossible to break through.
With our professionals' help and efficient techniques, we can install a complete home security system for you to give you the peace of mind and security you need in your life and at home.
OnTime Locksmith provides A class locksmith services wherever you need and responds to your calls as quickly as possible.
Here is a list of residential locksmith services that we proudly present to our valuable customers and clients:
24 Hour Locksmith Services
Decades of Locksmith Experience
Fast Response Time (15-20 minutes)
Equipped For Any Lock & Key Service
Affordable Rates
Do you need a locksmith in Los Angeles today? Contact us now at (323)393-1048 and we will send a locksmith your way who can be there in no time!