Automotive Locksmith Services Los Angeles
At Locksmith Los Angeles, we are a one-stop-shop for the best automotive locksmith services. We offer mobile automotive locksmith services and therefore we will serve you from where the vehicle is. Additionally, we've been serving Los Angeles residents for over nine years with high-quality locksmith services that are fast, cheap and accessible. We offer the following automotive locksmith services to our esteemed customers.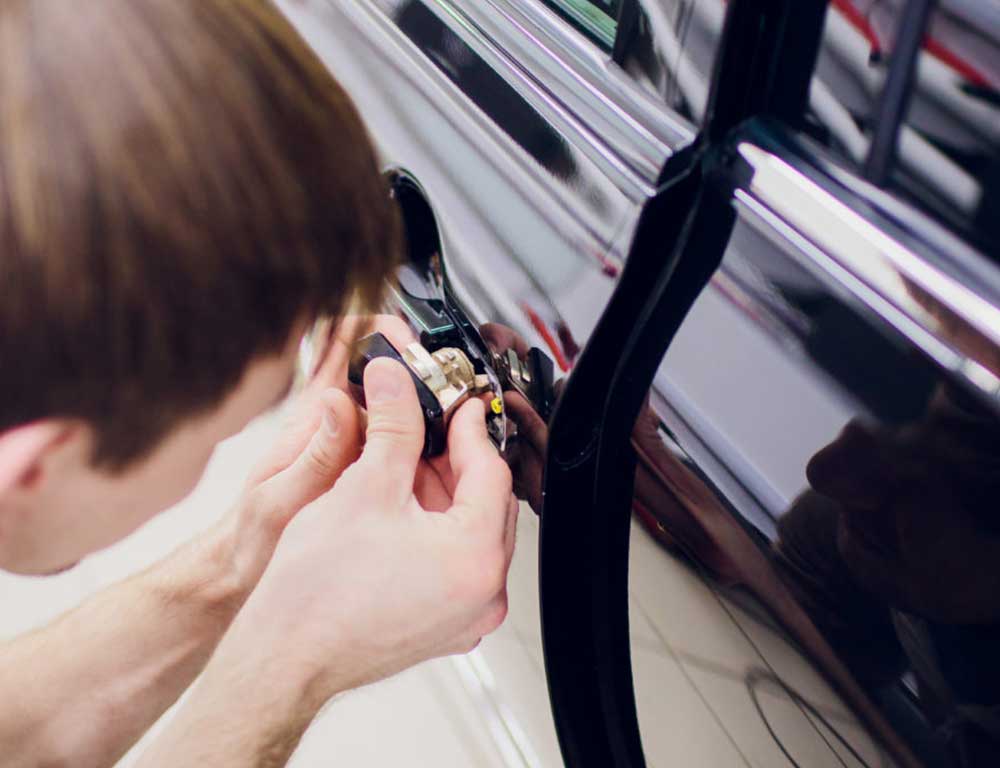 Emergency Locksmith Services for Residential Clients
1. 24/7 Car Lockout Service
Are you looking for a local automotive locksmith to rescue you from a lockout issue? Well, look no further because, at our locksmith company, we offer a fast response in case of an automotive lockout. We have a highly trained team of professionals that specialize in automotive lockouts and understand how to unlock all types of automotive door locks.
2. Ignition Repair
Another common issue that our local clients face is ignition jamming. In case your ignition lock is jamming frequently, you can trust us because our team of professionals will help in repairing a faulty ignition lock.
3. Automotive Door Lock Rekeying
We also specialize in offering our clients efficient rekeying services. Therefore, even if you misplace your automotive door key or the key is damaged, come to us for repair services. Our team of professionals has over ten years in rekeying automotive door locks and therefore you can trust us based on our past experience.
4. Extraction of Broken Automotive Key
Another serious issue that affects our clients is a broken automotive lock key. This is because of the hustle of extracting the key. You don't have to get worried in case the key breaks. You can always come to us and we will help in extracting the key. Our team of professionals has the required high-tech equipment and therefore the key will be extracted within a short timing.
5. Automotive Door Lock Replacement
If the automotive door lock is beyond repair, we will offer replacement services. Therefore, you don't have to leave your automotive door unlocked because of a faulty lock. We will replace the lock to ensure automotive top security.
Emergency Locksmith Services for Residential Clients
What Clients Say About Us
We have always been happy to hear from our past clients. Whenever we go, our clients trust us and therefore always share a good experience after we have offered them professional automotive locksmith services. Here are some of the things our past clients say about us.
1. Locksmith Los Angeles offers very reliable services.
We pride ourselves when it comes to fast response. We understand how urgently you need our services, and therefore we will always be glad to offer you the required support. Come to us and we will serve your needs.
2. The Company has the most qualified and professional locksmiths.
We have employed the top professionals in the industry. Therefore, you can always expect qualified services from us. This is one of the top reasons why our clients continue to trust us.
Frequently Asked Services
We have a team that is dedicated to offering car door lockout rescue. Therefore, just call us, give us your address and we will be glad to serve you from where you are.
Well, your security should be number one and therefore the reason why you need locks on the car door. After we have extracted a broken key, you can choose to rekey right after or you might want us to replace the lock altogether. However, trust us that your lock is still in good condition and after we extract the broken key you can use the lock again.